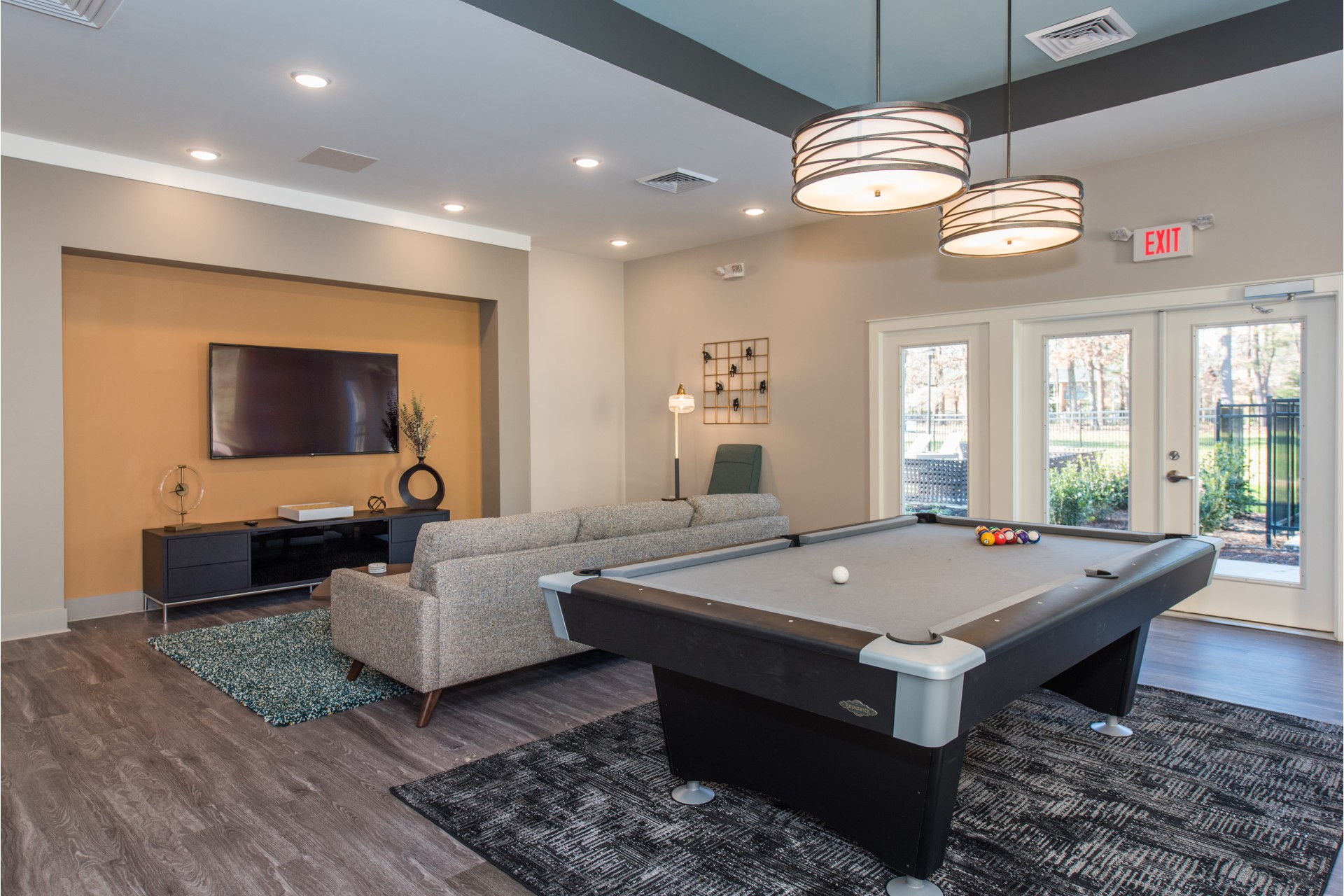 Your Review
Submit a Review

Resident Reviews
Overall, its a nice place to live.
|

Recommended: Yes
Love it
|Recommended: Yes
Great place to live and everyone is super nice
Thank you so much for your kind words we are so happy to help you and appreciate you being a valued resident. Carriage Club Management Team
Loved living here
|Recommended: Yes
Loved the community
Thank you for your kind words and thank you for being a valued resident. Carriage Club Management
I have really enjoyed living here. The community feels safe, my neighbors are great and I've had positive, professional interactions with all staff
|Recommended: Yes
The apartment layout and size at this complex is the big seller. No other place has as much storage with several closets including the largest bedroom walk-in closet I have ever had and a sizeable outdoor storage space off the balcony. I opted for an older unrenovated property so while my fixtures are aging and occasionally give me trouble, I accepted that as part of the deal. When I put in a repair request they are quite responsive. I have had trouble with internet connectivity but I blame that on Comcast. My biggest ongoing issue is noise as my upstairs neighbor has a toddler and likes to play loud music on weekends. I definitely wanted one of the older properties because they had parquet wood floors rather than carpet and they had a tub rather than a walk-in shower I love to take baths , but I recognize that carpeting would have helped somewhat with the noise. If that is a concern, please take that into account. Overall, I have been very satisfied with my experience here.
Thank you for your positive feedback, Dorothy! We are happy you are a part of our community and look forward to providing additional satisfactory experiences to you.
Enjoy living here so far
|Recommended: Yes
Pretty great place to live
Thank you so much for your feedback and support! Please feel free to reach out to us if you have any questions or concerns. Have a great day!
Professionalism and Excellent People Skills
|Recommended: Yes
I like living in an environment where residents matter. Refreshing to have this type of staff, tending to any issues one may have and addressing them right away.
Dear Valued Resident, Thank you so much for sharing your experience with us! We strive to offer the most professional and friendly customer service available! We are happy to hear you are having a positive experience with us at The Hunt Club; we are happy to have you as a valued resident!!! Thanks again for your feedback and we wish you well. Respectfully, Hunt Club Management
Good
|Recommended: Yes
I would like to see the bushes cut lower to the ground I leave early to work and coming out and not being able to see around them isn't safe to me....I love it that we have a patrol Car riding around at night...that was the best idea ever...I would like to see a little more lighting around, there are still some dark area's that should have more light including by the dumpsters as well....I hope that the time for changing from Air to heat and from Heat to Air could be adjusted a little better...cutting back on the Air should be cut off after Thanksgiving because the temperature is staying hotter longer and cutting back on the Air should be at the end of April I'm sure not many tenant will start using it but please give us the choice in case it is uncomfortable ...but all and all the change so far has been good....and I love that the website is back up to be able to pay our rent online...the maintenance I can only judge from the previous personnel which wasn't as good as I had hoped ..I mean when a man shows up with a rag a screw driver and a wholly bucket you kinda know he won't be fixing much...HA HA sorry ....Thank you so much
Linda, Thank you so much for sharing your experience with us! We strive to offer the most professional and friendly customer service available! We are happy to hear that you like the changes we have made since taking over in late November, including after hours security patrols! We are pleased to let you know that we are have begun renovations around our community! Part of the renovation is to remove the existing boiler and chiller system and install personal HVAC systems in your home. This will allow you to be in total control of what temperature you'd like in your home, this means AC in the winter and Heat in the summer...if you want it, that is! I'm sorry to hear that prior maintenance did not impress you, but we have a seller maintenance staff and they are here to take care of any maintenance concern you may have. If you happen to notice any work that is needed feel free to reach out to us and we'll make sure one of our handy service techs comes out right away to assist. Thanks again for your feedback and we appreciate your continued residency. Respectfully, The Bonaventure Crew
The views and opinions expressed herein are solely those of the original authors and other contributors. These views do not reflect the views of "Carriage Club", its owners, managers, agents, employees or content providers. No representation or warranty, express or implied, is made or given by "Carriage Club", its owners, managers, agents, employees or content providers regarding safety, accuracy, completeness or suitability of the information or material expressed herein for any particular purpose